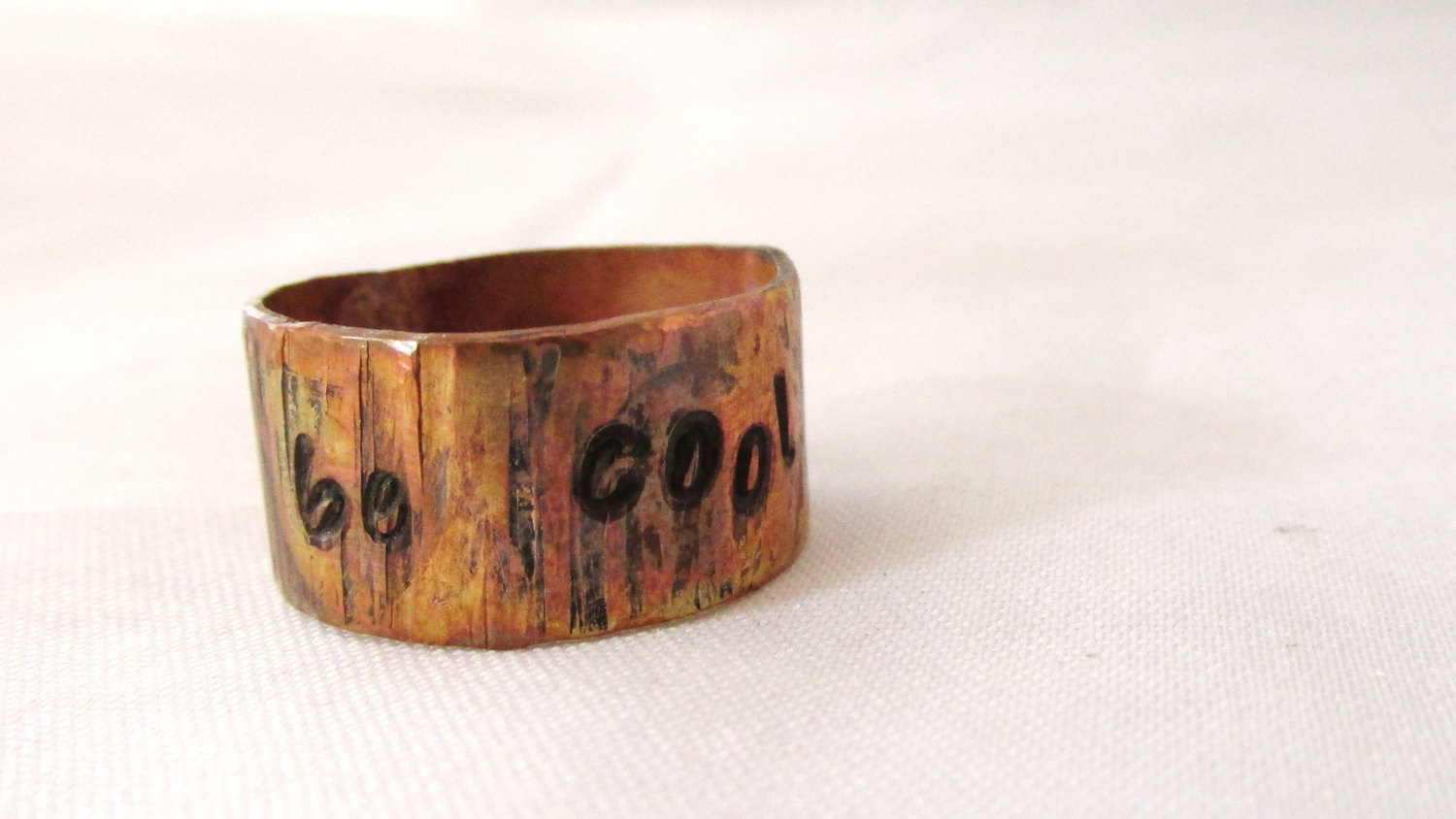 Products
Fire Colored Hand Stamped Brass Band Ring with Owl Be Cool
This is a unique hand forged ring. There are times in our lives when we need to be reminded to just step back and "be cool." This ring serves as a reminder for us, never lose your cool! It features an adorable hand stamped owl. The letters have been filled with black metal paint to insure that they are legible.

The ring in the photo has been fire colored to create it's unique patina. Each ring will have it's own look and patina. It is impossible for me to perfectly duplicate each one.

For a band of this width, it's a good idea to size up 1/2 size more than your usual ring size. Please double check your ring size because ill-fitting rings are non refundable.